Our latest East Valley Smarter Living Meetup focused on renovation loans.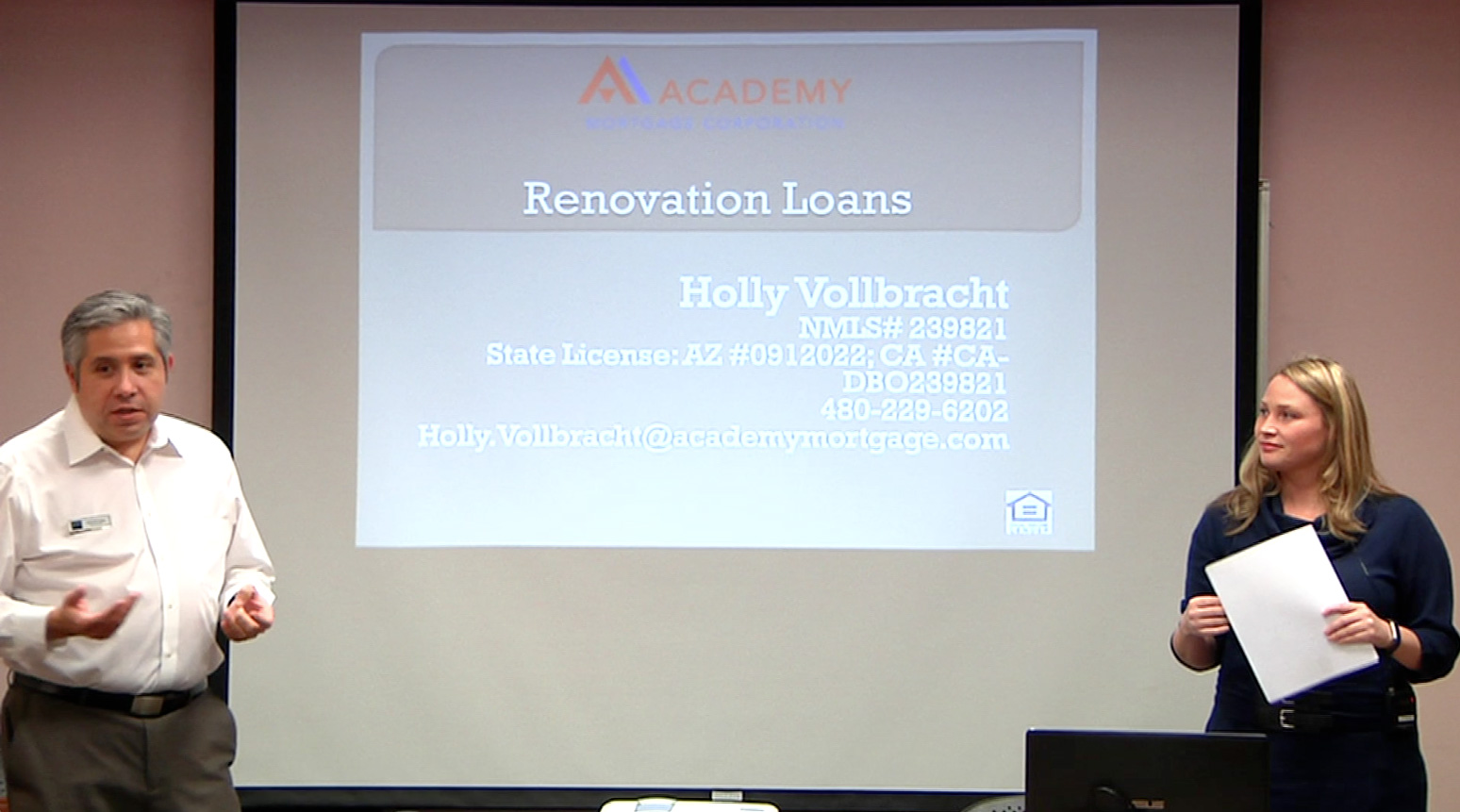 Holly Vollbracht of Academy Mortgage taught us about using a Renovation Loan to purchase or improve a fixer-upper.
Purchasing a home in need of major repair or planning a remodel of your existing home can be overwhelming. But securing financing to tackle these projects doesn't have to be a daunting task.Renovation Loans are designed for people wanting to finance both the mortgage to purchase or refinance a fixer-upper and the funds needed to repair and remodel the property all in a single loan with one application, one closing, and one monthly payment.
Holly Vollbracht
Loan Officer | NMLS #239821
1750 E. Northrop Blvd. Suite #230
Chandler, AZ 85286
D: (480) 304-4201 | C: (480) 229-6202
F: (480) 619-6297 | O: (480) 246-3680
Corp: 23501
Email: Holly.Vollbracht@AcademyMortgage.com
www.AcademyMortgage.com/hollyvollbracht
Watch the video here…