Las Sendas is a wonderful and popular neighborhood in Northeast Mesa, Arizona. It is just outside the beautiful Usery Mountain Regional Park, home of some of the area's most beautiful desert landscape. The words "las sendas" means "the paths," and there are plenty of great trails, paths and open areas that make this a highly sought after neighborhood to live in. See the Las Sendas trail map below.
Below you can also see some of the homes for sale in the area. If you want a more tailored search created just for you that can alert you to newly listed homes that fit your criteria, just send me a note and I can set that up for you.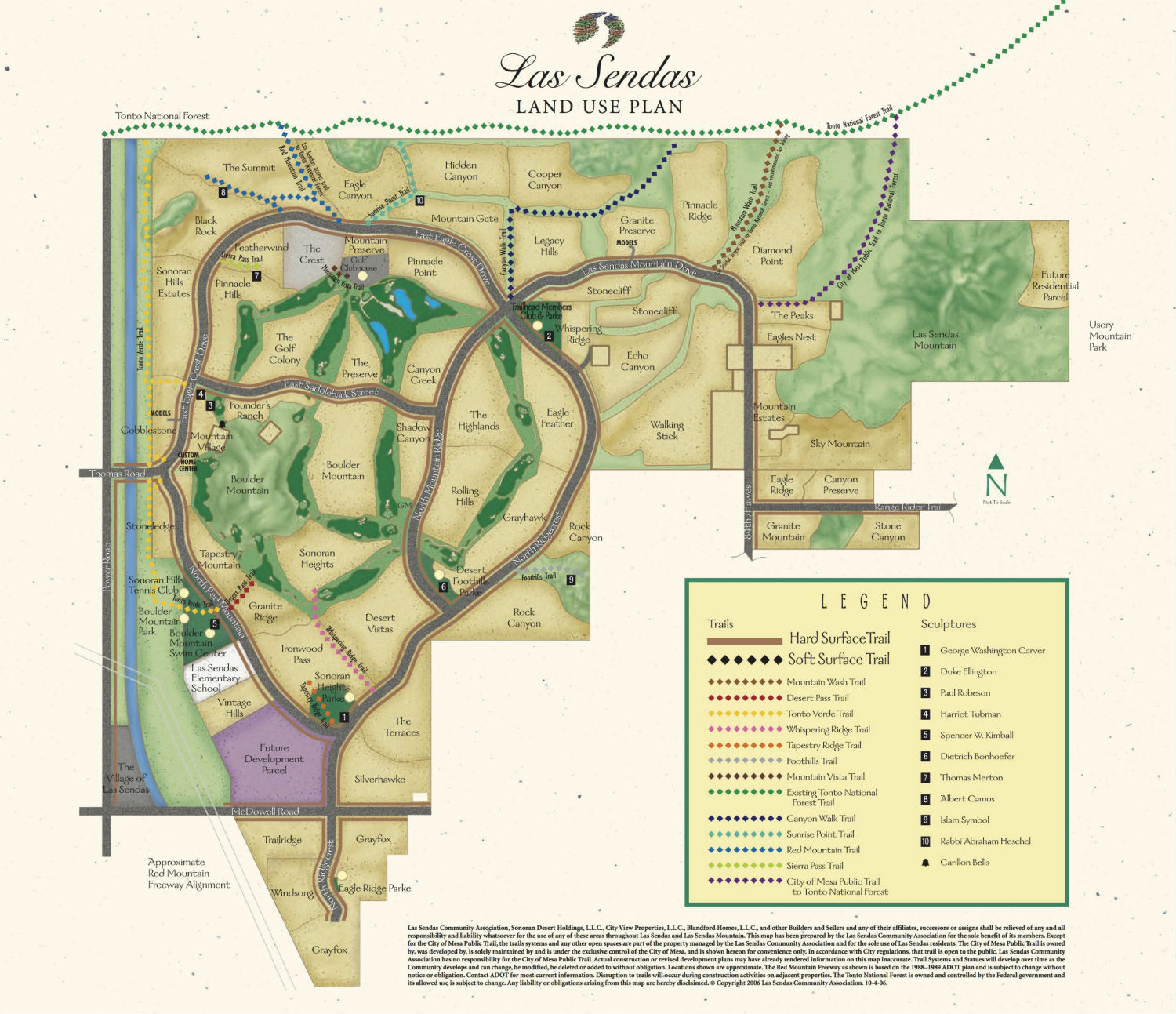 Click here for a larger version of the map.
You can look at the various Las Sendas Floor plans here.
Read about the monthly FOOD TRUCK FRIDAYS sponsored by KOR Properties here.