It takes a great team to get through a home sale or purchase as smoothly as possible. You need trusted partners you can be sure will do the job right. Here you can find my references for team members I have found to be great to work with.
Mortgage Lenders
Here is a list of mortgage lenders I recommend. Feel free to call them even if you are considering buying in the future. It is always good to have someone check your "mortgage credit." It is slightly different than your normal credit score. They can also help you make it better. Anytime is a good idea to get in touch with a mortgage lender to make sure your credit is on track.
KHoward Mortgage Team
480-442-8834 | www.khowardmortgageteam.com
Mark Powell – loanDepot
480-258-6532 | www.loandepot.com
Mark Sheck Team
480-214-2823 | www.marksheck.com
Jeremy David Schachter
602-265-5626 | www.mortgageloansaz.com
Holly Volbracht
480-304-4201 | academymortgage.com
Watch Holly at one of our East Valley Smarter Living Meetups discussing renovation loans:
Home Warranty
It is important to provide piece of mind to a potential buyer to show you want to deliver a wonderful home, and it is also important for a buyer to know if they run into a problem they have someone to count on to get it fixed. In Arizona, this often means the air conditioning system. So you need a home warranty that works and great customer service so you know you have someone to call that will help you get back up and running quickly and as stress free as possible.
Calee Parker
480-703-2954 | Fidelity National Home Warranty
Home Inspections
When it is time for you to get your prospective new home examined for potential problems, it is important that an inspector catch eveything and point out items you need to keep an eye on. That means you need someone who knows their stuff and has experience dealing with anything they may come across.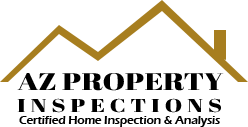 480-751-1742 | www.inspectionsaz.com
Watch Tim O'Neall of AZ Property Inspections at one of our East Valley Smarter Living Meetups:
Painters
LNC Arizona Painting
602-413-8003 | See on HomeAdvisors.com